1-800-571-4646
For sales & customer support
7:30 am - 7:00 pm ET, Mon-Fri
Northern Safety Co., Inc.
PO Box 4250, Utica, NY 13504-4250
Phone: 1-800-571-4646
Fax: 1-800-635-1591
Northern Safety & Industrial
OSHA Releases Bulletin About Job Made Boxes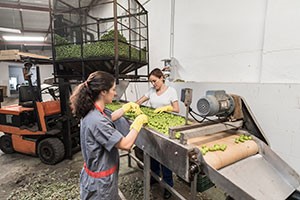 The Occupational Safety and Health Administration (OSHA) is reminding employers and workers about the hazards of makeshift, job-made boxes and platforms for fork trucks. Every year, these DIY attachments cause dangerous accidents and worker deaths.

Since these boxes and platforms aren't constructed by the original manufacturer, they're not load tested or stability tested. People who use these attachments underestimate the structural integrity. Workers may fall off poorly secured platforms or be struck by materials that fall through the bottom of boxes not built strong enough to support the weight. Furthermore, they're considered "modifications, additions, or alterations," and are not permitted under the provisions of 29 CFR 1910.178.

In a recent bulletin, OSHA provided guidelines to follow:
Employees should not be allowed to use unapproved, job-made boxes for lifting workers, materials, or equipment.
Employers can use commercially available boxes, baskets, and platforms that are approved for that brand or type of powered industrial truck in use.
It's essential to know what equipment is interchangeable and what isn't.
Employers must always protect workers at height with proper fall protection equipment.

Go Back to Safety News
---