1-800-571-4646
For sales & customer support
7:30 am - 7:00 pm ET, Mon-Fri
Northern Safety Co., Inc.
PO Box 4250, Utica, NY 13504-4250
Phone: 1-800-571-4646
Fax: 1-800-635-1591
Northern Safety & Industrial
2022 National Safety Stand-Down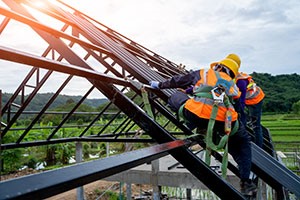 National Safety Stand-Down week is a time to raise fall hazard awareness across the country and stop injuries and fatalities caused by falls. This year it is taking place from May 2-6.
A Safety Stand-Down is a voluntary event that encourages employers to talk to their employees about safety. Workplaces can host a stand-down by taking a break to focus on "Fall Hazards" and reinforcing the significance of "Fall Prevention." If your company is not exposed to fall hazards, you can take this time to have a conversation with employees about the other job hazards they face, protective methods, and the company's safety policies and goals. It is also a great opportunity for employees to discuss falls and other job hazards they see. Anyone can participate-- commercial construction companies, sub- and independent contractors, highway construction companies, general industry employers, the US military, unions, institutes, and more.
Click here for tips on how to host a successful stand-down from the Occupational Safety and Health Administration (OSHA).

Go Back to Safety News
---