NIOSH: Fact Sheet Available Addressing Opioid Overdoses in the Workplace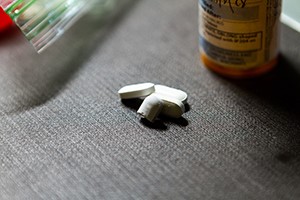 Sadly, opioid overdoses are on the rise at work. According to the Bureau of Labor Statistics, overdose deaths from non-medical use of drugs and alcohol between 2013 and 2016 rose 38%. The Center for Disease Control's (CDC) data shows that on average, 115 Americans die every day from an opioid overdose. To help employers respond to this trend, the National Institute of Safety and Health (NIOSH) released a new fact sheet.
Using Naloxone to Reverse Opioid Overdose in the Workplace provides a series of steps and outlines questions for employers to consider when deciding whether to make the overdose reversal medication available in the workplace and offers resources to implement and maintain such a program.
Naloxone is a drug that can reverse many of the life-threatening effects of overdosing from opioids. Police officers, emergency medical services personnel, and non-emergency professional responders carry the drug for that purpose. "With overdose events increasing in the workplace, having naloxone available can provide a tool that workplaces can use, along with first aid measures to support breathing, to provide aide in the event of an opioid overdose while waiting on first responders to arrive on the scene," said John Howard, M.D., NIOSH Director. "NIOSH developed this fact sheet to help employers decide if having naloxone is right for their workplace."
Go Back to Safety News
---