Safe and Sound Week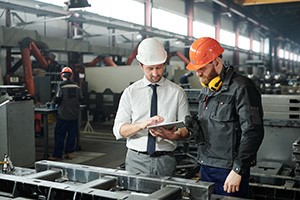 The Occupational Safety and Health Administration (OSHA) and the National Safety Council (NSC) are sponsoring Safe and Sound Week from August 10-16. The event reminds employers how safety programs reduce injuries at the workplace.

Each year, more than four million people endure job-related injuries or illnesses, and 5,000 die from incidents at work. Implementing a health and safety program not only reduces accidents, it also engages workers, boosts morale, reduces turnover, and saves money.

OSHA provides ten simple steps to start a program at your workplace.
Establish safety and health as a core value
Lead by example
Implement a reporting system
Provide training
Conduct inspections
Collect hazard control ideas
Implement hazard controls
Address emergencies
Seek input on workplace changes
Make improvements to the program
Go Back to Safety News
---