Flu Season: Keep your family and yourself healthy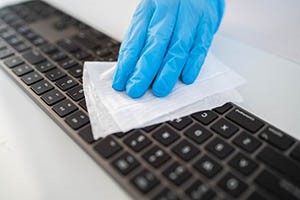 The Centers for Disease Control and Prevention (CDC) is reminding us that we can take steps to keep healthy during flu season.

Routine annual influenza vaccination is recommended for all persons over six months of age, who don't have any contraindications. By reducing our incidents of influenza, we're reducing the hospital admissions and overall stress on our health care system, as we still work to combat COVID-19.

Everyday preventative actions also keep you healthy:
Avoid contact with people who are sick.
If you are sick, limit contact with others as much as possible to keep from infecting them.
Cover your coughs and sneezes.
Wash your hands often with soap and water. If unavailable, use alcohol-based hand sanitizer.
Avoid touching your eyes, nose, and mouth.
Be vigilant with cleaning and disinfecting surfaces and objects.
Go Back to Safety News
---