DOL: Final Rule to Modernize Temporary Agricultural Labor Certification Program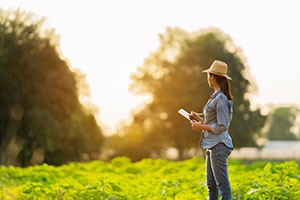 The Department of Labor (DOL) recently announced a final rule on the H-2A Temporary Agricultural Labor Certification Program.
The rule mandates electronic filing of job orders and applications, allowing the Foreign Labor Applications Gateway (FLAG) system to share information with federal agencies. The FLAG portal is designed to help US employers find qualified workers while ensuring protections for US and foreign workers. It also provides additional flexibilities that will reduce unnecessary burdens on agricultural employers in this program. They will be allowed to file a single application within a certified employment period, instead of multiple applications.
New standards will allow smaller farmers to more easily use the program. Those who can't provide full-time employment on their own can now file a single application and job order to employ workers jointly to fulfill the full-time requirement as long as they have the same need.
Go Back to Safety News
---