National Forklift Safety Day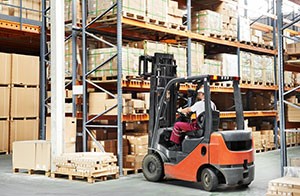 The Industrial Truck Association (ITA) is sponsoring National Forklift Safety Day on June 8, 2021 to highlight the safe use of forklifts, the importance of operator training, and value of daily equipment checks.

Powered industrial trucks, commonly called forklifts, are used in many industries to move materials. They can raise, lower, and remove large loads on pallets, crates, or other containers. Because there are many types of forklifts, there are numerous hazards. Some hazards include:
Forklifts driven off loading docks
Worker is struck by a forklift
Forklift falls between dock and an unsecured trailer
Worker falls while on elevated pallets and tines

Employers must ensure that each worker is competent to operate a powered industrial truck safely, according to 29 CFR 1910.178(I)(1).

Go Back to Safety News
---