Six Tips to Getting the Most out of Safety Signs at Work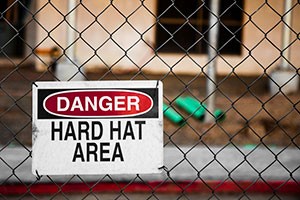 A safe workplace benefits everyone, from the employees to the visitors. While no workplace is free from hazards, signs alert everyone where the hazards are and how to avoid them and also remind workers of safe work practices.

Following are some helpful steps to use safety signs effectively in your workplace:
Identify all potential hazards in all areas of your workplace, including office and industrial space, public areas, and spaces outside your facility. You must also identify hazards that are out of the ordinary, unexpected, or not apparent
Select or design appropriate safety signs. Signs should be consistent throughout your facility
According to OSHA, the wording of the sign should be easily read and concise. The sign should contain sufficient information to be easily understood. The wording should make a positive, rather than negative, suggestion and should be accurate in fact
Signs should be positioned so that they're easily visible and legible from a distance
Make sure safety equipment such as eyewash stations, safety showers, and fire equipment are clearly identified with appropriate signs
Review your sign program whenever new hazards are introduced. If signs are not updated to reflect hazards, your workplace may not be in compliance
Remember, the Occupational Safety & Health Administration (OSHA) has specifications for safety signs that apply to the design, application, and use of signs or symbols to indicate and define specific workplace hazards. OSHA indicates that the type of sign used in a situation should be appropriate for the degree of hazard, including danger, warning, and caution.

Go Back to Safety News
---