OSHA Announces New Heat Enforcement Initiative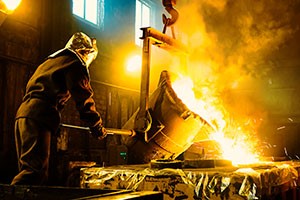 The Occupational Safety and Health Administration (OSHA) recently expanded efforts to reduce illness and fatalities from working in high heat. They announced an intervention and enforcement initiative to include a 2022 National Emphasis Program on heat inspections and the development of a rulemaking process to put a workplace heat standard in place. They will also form a National Advisory Committee on Occupational Safety and Health Heat Injury and Illness Prevention Work Group to gain a better understanding of jobsite challenges, and identify and share best practices.
"While agricultural and construction workers often come to mind first when thinking about workers most exposed to heat hazards, without proper safety actions,
sun protection
and
climate control
, intense heat can be harmful to a wide variety of workers indoors or outdoors and during any season," said Jim Frederick, Acting Assistant Secretary for Occupational Safety and Health.
The initiative applies to worksites in general industry, construction, agriculture, and maritime where potential heat-related hazards exist.
Go Back to Safety News
---