1-800-571-4646
For sales & customer support
7:30 am - 7:00 pm ET, Mon-Fri
Northern Safety Co., Inc.
PO Box 4250, Utica, NY 13504-4250
Phone: 1-800-571-4646
Fax: 1-800-635-1591
Northern Safety & Industrial
Prevent Contact Burns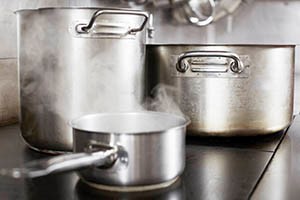 A contact burn is a burn caused by touching a hot object. Around 70,000 people visited hospital emergency rooms in 2019 for this type of painful burn.

To avoid these injuries, the American Burn Association (ABA) offers these helpful tips:
Stand at least 3' feet away from hot outdoor cooking equipment like grills and pizza ovens. Keep those areas clear of trip hazards.
Have hot pads nearby whenever cooking. Assume all pots and pans are hot.
Use long oven mitts when reaching in or over hot surfaces like ovens and grills.
Treat items coming out of the microwave with the same caution that you would when using the oven.
Go Back to Safety News
---