Six Tips for Safer Marine Terminal Mechanic Shop Work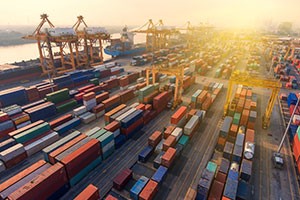 The international cargo market has become ever-growing, and marine terminals need to stay operational and safe for all workers. In order to do that, it is imperative that marine terminal mechanic shops are up-to-date, functioning, and carrying out the utmost safe work practices.
The Occupational Safety and Health Administration (OSHA) has outlined six ways for mechanic shops to help workers go home uninjured and ready for the next workday.
Ensure that there is adequate lighting and enough ventilation in work areas
Keep walking and working surfaces clear and dry to prevent slips, trips, and falls
Inspect tools, airline compressors, and equipment prior to use or operation
Turn off, de-energize, and lockout/tagout all power sources before servicing equipment
Follow safety requirements for flammable and combustible substances before performing hot work (see 29 CFR 1917.152)
Chock or brace wheels before servicing equipment. Never work under equipment that is not appropriately secured
Go Back to Safety News
---