1-800-571-4646
For sales & customer support
7:30 am - 7:00 pm ET, Mon-Fri
Northern Safety Co., Inc.
PO Box 4250, Utica, NY 13504-4250
Phone: 1-800-571-4646
Fax: 1-800-635-1591
Northern Safety & Industrial
National Miners Day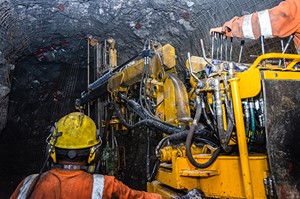 Each year on December 6th, National Miners Day commemorates the skill, dedication, and tireless work of professional miners. Mining is one of the most dangerous occupations in the US, with 37 fatalities and 3,421 lost-time injuries in 2021 alone. Hazards that miners face include:

- Explosions
- Cave-ins, collapses, and rock falls
- Fires
- Electrical hazards
- Dust exposure
- Vehicle hazards
- Noise
- Toxic substance exposure
- Illnesses and diseases
Fortunately, accidents have been dropping significantly since the early 1900s, due to enhanced safety measures and the creation of the Mine Safety and Health Administration (MSHA). The development and use of personal protective equipment (PPE) has also improved, with gear like hard hats, safety glasses/goggles, steel toe boots, respirators, and hi-vis, reflective clothing helping to reduce risk of injury at mining sites.
To hear more about National Miners Day, click here.
Go Back to Safety News
---