Avoid Insect Bites at Work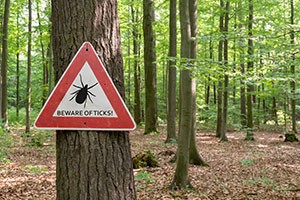 When your employees work outside, they're exposed to not only unpredictable weather but also pesky bugs. Agriculture, construction, surveying, landscaping, and sanitation are some of the many common industries exposed to insect bites, which can be minor, itchy nuisances or transmit illness that require a physician's care. The Bureau of Labor Statistics (BLS) reported that more than 8,000 non-fatal injuries and illnesses were caused by insects in 2021.

Employers must help their crews avoid these injuries. The Centers for Disease Control (CDC) offers these suggestions.
Know what insects are common in your area
Use Environmental Protection Agency (EPA)-registered insect repellent
Wear socks, long-sleeved shirts, long pants, and bug-deterrent net accessories
Dump standing water in the work area
Treat clothing and gear with insecticide or wear pre-treated garments
Provide first aid supplies
Go Back to Safety News
---