Burn Awareness Week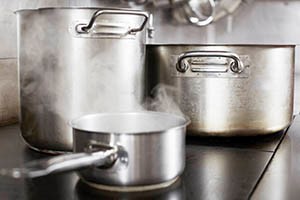 National Burn Awareness Week, sponsored by the American Burn Association (ABA), takes place annually during the first full week of February. It provides an opportunity for burn survivor support groups, public safety, and other professionals to promote awareness of the frequency of burn injuries in the US. It also highlights the advances in and sources of burn care available.

This year's theme is Contact Burns – Hot Surfaces Damage Skin!

A contact burn is a burn caused by touching a hot object. Around 70,000 people visited hospital emergency rooms in 2018 for this type of burn. Sadly, one third of those visits were for children under the age of five.

To avoid these injuries, the ABA offers these helpful tips:
Supervise children around hot objects at all times
Stand at least 3' feet away from hot outdoor objects like grills and pizza ovens. Keep those areas clear of trip hazards and limit consumption
Protect your feet from hot objects by wearing shoes when walking on hot pavement or sand. Keep pets off hot pavement, too
Turn heating pads and blankets off before sleep
Have hot pads nearby whenever cooking. Assume all pots and pans are hot. Use long oven mitts when reaching in or over hot surfaces like ovens and grills
Treat items coming out of the microwave with the same caution that you would when using the oven
Keep irons, hair dryers, and curling irons out of the reach of children and unplug when not in use
This year's National Burn Awareness Week will be observed February 3-7.
Go Back to Safety News
---